Objectives
The General Objective of the Rolando Community Council is to work together to keep Rolando a diverse neighborhood we are proud of.
What We Do
The Rolando Community Council presents activities in the neighborhood through several committees, or "teams." Each of our teams are organized and supported by volunteers who invest so much heart, passion, and time to make our community stronger everyday. See below for more information on each team and please CONTACT US if you have interest in becoming a volunteer for a team or upcoming event! Visit our COMMUNITY EVENTS page to see what events are coming up next!
Community Improvement Team (CIT): The improvement team organizes cleanups of our coveted CATWALKS, maintains The Triangle, organizes cleanups of Clay Park, hosts annual succulent swaps, and so much more!
Community Events Team (CET): The events team heads many of our social events for and programs for adults, our kids, and our families throughout the Rolando area including: the Rolando Night Out (meet your neighborhoods and support a local pub/wine bar/eatery), the Holiday Home Decorating Contest, Easter egg hunts in Clay park and much, much more!
Rolando Street Fair Committee: This group of dedicated volunteers organize and present our annual Street Fair! Learn more about our street fair and how to get involved by visiting the ROLANDO STREET FAIR page.
Membership Committee: With so many new neighbors each year, the Membership committee strives to reach out and let people know who we are and asks everyone to find a way to get involved with making Rolando the best neighborhood to live in!
Clay Connection Team: This team acts as a bridge that connects the RCC with important happenings at our very own Clay Elementary. We love having this unique school in our neighborhood and love to find ways to support the success of all the students who attend, Rolando residents or not!
2021-2022 Board of Directors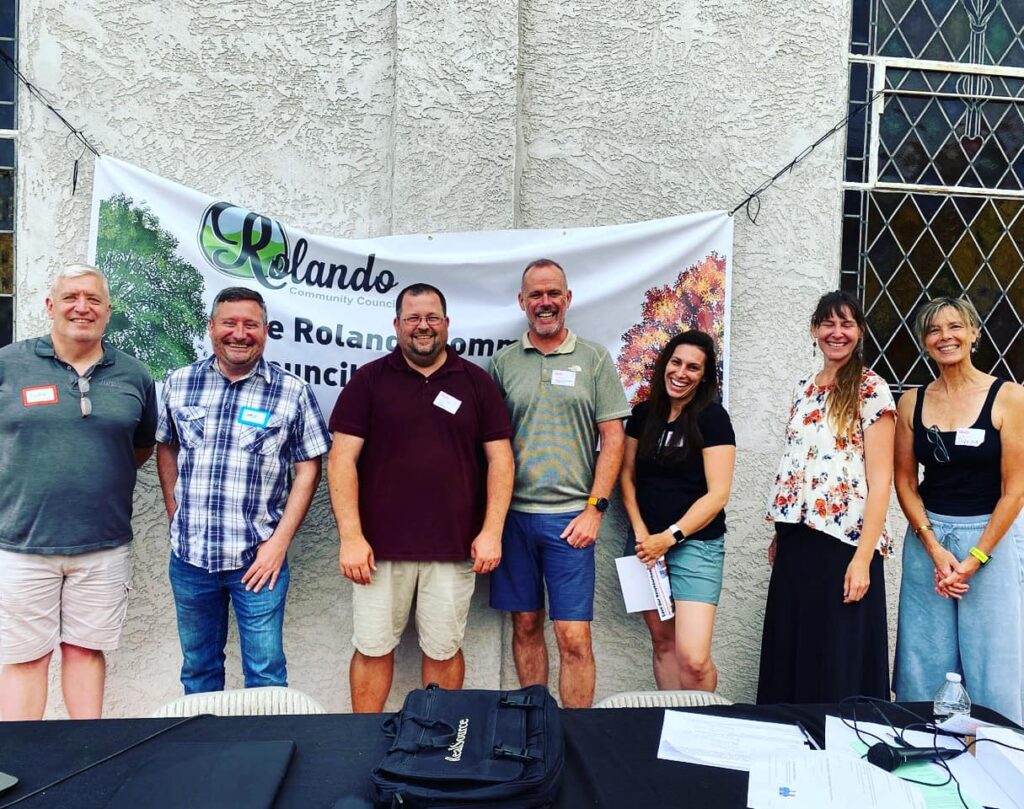 President: Adam McLane
First Vice President: Sabrina Young
Second Vice President: Chris Loryman
Treasurer: Scott Fielder
Secretary: Todd Rehfuss
Director: Kirstie Wilson
Director: Laurel Grinnell Wilson
How do I know if I live within the boundaries of the Rolando Community Council?
The boundaries for membership in this Council shall be anyone living or owning property within the boundaries of Henry Clay Elementary School.
That said, we've never turned anyone away from participating in RCC events!