The Rolando Community Council is an all-neighbor, all-volunteer organization. Neighbors with RCC brainstorm, organize, and promote all RCC community events, activities, and traditions. We are always looking for new energy and neighbors to help us make life in Rolando even better. There are many ways for you and your family to enjoy community life in Rolando.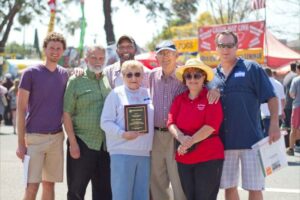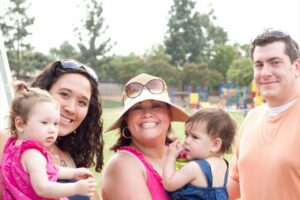 Help Organize Community Activities
All RCC activities are created, organized, and accomplished by your neighbors right here in Rolando.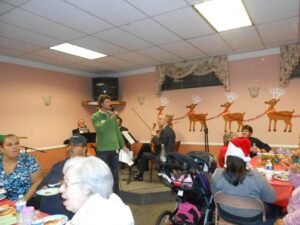 RCC Community Improvements Team
As an action committee of the Rolando Community Council, the mission of this team of dedicated volunteers is to beautify our community through cooperative work efforts. Whether it's a catwalk clean-up or enhancement, trash pick-up around Clay Park, replanting trees along your street, or supporting a bicycle corridor through our neighborhood, the Community Improvements Team has the leading role in making Rolando a beautiful place for all of us to live. It is also a great way to meet neighbors and make new friends. Join us on a work-day, or if you know of an opportunity to improve our community please let us know your suggestions at the next monthly RCC meeting. You can also take our survey to let us know what you think. Please email Bob with any questions or comments. We look forward to hearing from you!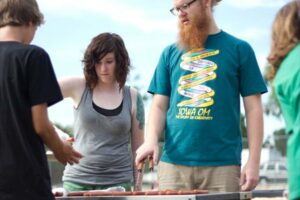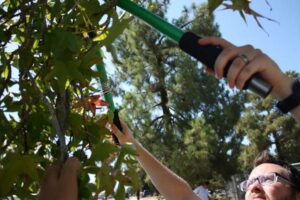 RCC Community Events Team
The Community Events Team meets monthly to help plan our neighborhood's various events. Neighbors along with RCC Board members brainstorm and organize these social events to help build community pride, culture, and make Rolando a fun place to live. How? We help organize summer activities in Clay Park (concerts and picnics), set up the traditional RCC Elections Ice Cream Social in June, decorate and staff the RCC booth at our annual Street Fair, and contribute to the BOO! Parade every October. Rolando Holiday Party? That's us too! Plus anything else we can think of! We are always looking for new neighbors to help us organize these events and generate ideas for the next big neighborhood tradition! If you would like to get involved contact David for more information.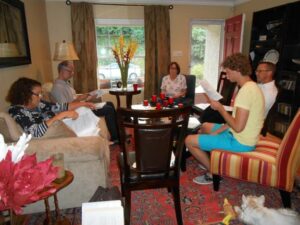 Rolando News
Everyone loves our community's unique and informative Rolando News. Neighbors with RCC write, publish, and distribute our neighborhood's bi-monthly newsletter. We are always looking for new neighbors to write articles and join the distribution team to help get out the word in Rolando! To get involved, please contact Jan. For any delivery questions please contact Pascha.
Volunteer at Community Activities
Whether its picking up trash at Clay Park or taking down folding chairs after the annual Rolando Holiday Party, there's always a way to help the community even if you don't have time to plan and organize RCC activities. To volunteer, please contact Jordan or join us at the next activity.
Become a Member!
You can also become a member of RCC, although this is not necessary to be involved in most RCC activities and events. Anyone living or owning property within the boundaries of Rolando (between University Ave, El Cajon Blvd, College Ave, and the La Mesa city limit) is able to become a member of RCC. Annual dues are just $10.00 for an individual membership or $15.00 for a household membership. Dues help fund our community activities and projects and are tax-deductible. Yearly membership begins in October and lasts until the following September. Benefits of membership include voting for board members or running for election to the RCC board of directors. Elections are held every year at the June RCC Community Meeting on the third Tuesday of the month. Join here via PayPal or at the next RCC Community Meeting. If you have any questions about membership or renewal, please contact Jordan. To read our bylaws, please go here. Pay your dues here.
Join the RCC Board
All RCC activities are held accountable to our mission statement by a seven-member board. Most RCC activities are planned and organized by RCC neighborhood teams who are led by RCC members and at least one RCC board member. Even though significant autonomy and space exists for our groups to have a defining voice in community life, the board ensures that the RCC activities "promote the welfare of the community" and are "noncommercial, nonsectarian, nonracial and nonpartisan."
Other responsibilities of the board include creating the annual RCC budget, selecting grant recipients, managing community promotion efforts, and accomplishing any other special projects or concerns which arise. All board positions are elected by the RCC membership. Elections for half the positions on the board are held every June. Terms for all positions last two years, and RCC membership is required for election. Over 35 of your neighbors have served as board members over the past 10 years. If you live in Rolando, please consider this special opportunity to have a substantial impact in your neighborhood!